Designed from the ground up to capture all sorts of sounds, Audacity usually allows people to record audio at will. When Audacity begins recording, it won't stop unless users want to so keeping the recording going is a breeze. Still, a number of people notice that on occasions, Audacity stops recording after a few minutes on its own intuitive. Since the stoppage disrupts recording sessions, it's the topic of a wide range of complaints from Audacity users nowadays.
An Overview Of The Stoppage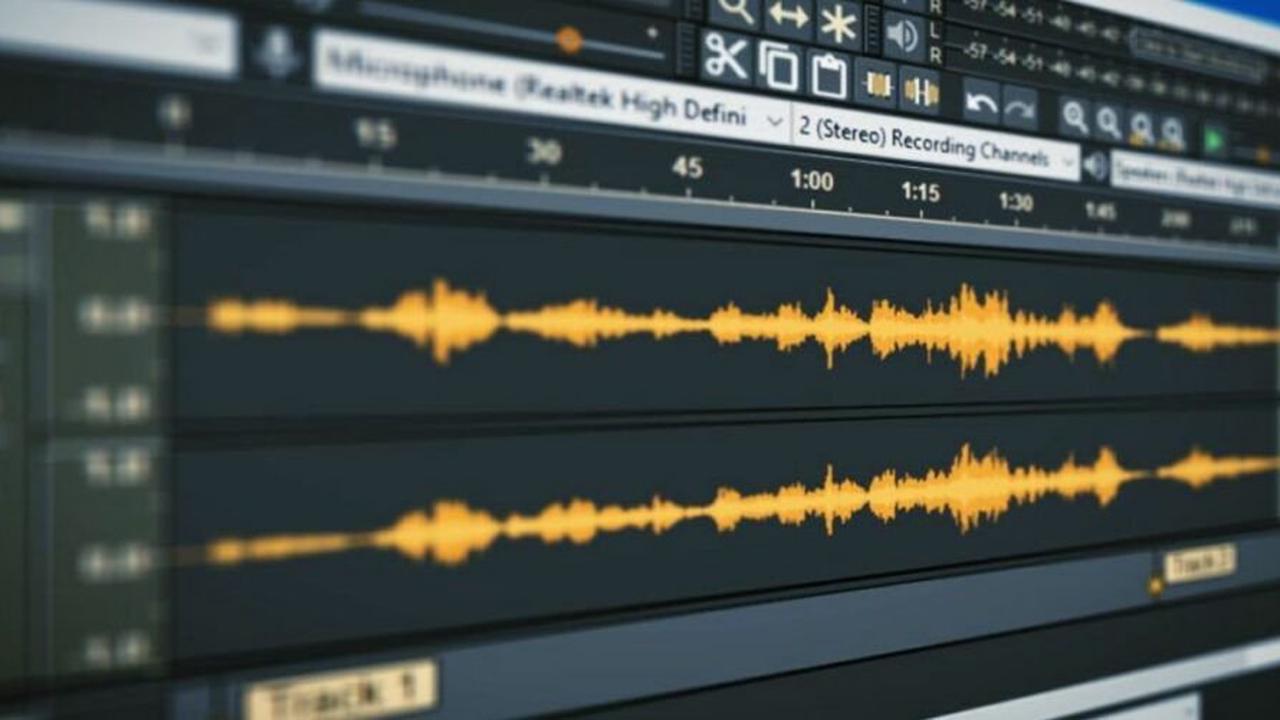 Frustrated by the fact that your Audacity refuses to record audio for more than several minutes? Then you may want to spare some time to take a look at this article. Down below is everything you must keep in mind about the recording stoppage of Audacity.
The Root Of The Problem 
Various issues could interfere with functions of recording software but if your Audacity stops recording after a few minutes, you should consider the following possibilities.
Bugs 
While developers of Audacity release updates from time to time to refine the performance of their software, users still come across a couple of bugs. Many of the bugs prove to be mere nuisances but some would hamper operations of Audacity and recording is not an exception. Thus, if you can only record for mere minutes at a time, it's best to take bugs into account. On the bright side, assuming that the situation is the work of bugs, there is no need to do much to resume recording.
Sound Activated Recording
In layman's terms, it's possible to manipulate the recording pattern of Audacity by applying adjustments to certain settings. For instance, if you opt to enable Sound Activated Recording, Audacity should strictly record sounds that stay above the value of Sound Activation Level. From the outside, Sound Activated Recording makes it look like Audacity stops recordings every now and then. Unsurprisingly, in countless articles that cover the stoppage of Audacity, Sound Activated Recording is one of the usual suspects.
Antivirus Software 
Generally speaking, antivirus software indeed play a key role in protecting computers but the measures of protection occasionally get excessive. As such software monitor operations for signs of threats, they could proceed to suspend tasks out of the blue. Since the decision of antivirus software is not always correct, it may prevent applications including Audacity from performing properly. Hence, if you have trouble recording on Audacity, it's a good idea to give antivirus software on your computer some thought.
Resource-Hungry Applications 
All in all, Audacity is an application and like its contemporaries, it requires resources to run as expected. If your computer allocates enough resources to Audacity, you should be able to record around the clock with relative ease. On the other hand, if you open multiple resource-hungry applications alongside Audacity, it's tough for your computer to meet the resource demands. When Audacity receives too little resources in use, stoppage during recording is among the potential consequences.
Device Connection Is Unstable 
Numerous factors affect the consistency of the recording process on Audacity but few outmatch the connection to recording devices. If the device connection becomes unstable for some reason in the midst of recording, Audacity would be incapable of keeping the recording going. Because of that, while troubleshooting the stoppage on Audacity, you have to think about the device connection. Until you manage to return stability to the connection, there is a very good chance that you cannot record audio from start to finish.
Getting Rid Of The Stoppage: Suggestions 
Once it comes to Audacity not recording, different people often resort to different fixes with varying degrees of success. Nonetheless, if you have no time to waste, you need to try out the following at the earliest opportunity.
Restart 
Click File, hit Exit to close Audacity then restart your computer. By doing so, you could remove the bugs that plague the recording process Audacity for most of the time. If the stoppage persists, it's widely advised that you delete the Audacity. cfg file to reset the preferences. The deletions of Audacity. cfg would force Audacity to revert to its default settings which guarantee the removal of all bugs.
Note: Your version of Audacity is outdated? In that case, you should uninstall your Audacity and download the latest version. Old versions of Audacity not only have limited functions but their performance suffers from inherent bugs. It's worth remaining that Audacity is a free application so you don't have to worry about paying any fee.
Check Out Sound Activated Recording
To access Sound Activated Recording, click Edit, hit Preferences and choose Recording. Next, glance over the "Enable" box under Sound Activated Recording to determine whether it is on. If Sound Activated Recording is enabled, untick the box to disable it. Of course, if you like to keep Sound Activated Recording enabled, you may tweak the value of Sound Activation Level to avoid stoppage.
Disable Antivirus Software
Prior to a recording session on Audacity, disable the antivirus software on your computer. If the following recordings unfold without much difficulty, you could conclude that the antivirus software is at fault. To prevent stoppage in the future, make a mental note to disable the antivirus software. Besides that, you have the option of switching to less zealous antivirus software.
Close Non-Essential Applications
Use the Task Manager to shut down all applications that would compete with Audacity for resources in the course of operation. Ideally, Audacity should be the only application that is running as you record audio but it's ok to keep around lightweight applications for support. Usually, with Audacity getting the resources it needs, the recording process is going to progress smoothly. It's wise to use the chance to uninstall unnecessary applications that take up space on your computer.
Inspect The Connection To Devices 
First, make sure that the cable that connects your computer and the recording device is intact. If the cables seem damaged, pick up a replacement as soon as possible. Second, instead of using intermediaries such as USB hubs, plug the cable directly into your computer. Third, secure the recording device so it won't wobble during the recording session.
FAQs
How long could I record on Audacity?
Overall, the length of recordings depends on the amount of disk space of your computer. In most of the cases, the moment you start recording, you would see an estimate in the bottom Status Bar. You could increase the disk space to extend the length of recordings by deleting data, changing the recording settings, discarding Undo data, etc. For good measure, before recording, make sure to save the project to a disk with a lot of space available.
Is it possible to record from multiple devices with Audacity? 
Technically, Audacity is only able to record from one device at a time. That being said, a number of workarounds exist: For example, you can connect separate recording devices to a mixer then record from the mixer. In addition, you may use particular applications such as Voice Meter, Virtual Audio Cable and so on to route recording devices to one stream. Finally, compiling Audacity with ASIO support permits the aggregation of recording devices.
What must be done to play a track while recording on top of it?
The process is known as recording an overdub to create a multi-track recording and Audacity supports it. Follow the steps down below to initiate the recording:
Step 1: Designate the recording device via Recording Device in Device Toolbar
Step 2: Import the track
Step 3: Select Transport, choose Transport Option and pick Overdub
Step 4: Hit Recording
Hi music fan! I am Jeff. Hope that you enjoy some stuff I shared here in my personal blog.
About myself, Currently I am  in charging as Artist Manager/Music Supervisor at 72 Music Management. I did managed album to Grammy Award in 2017 with 7 Nominations from 2014-2020 and had the opportunities to work with : A.J. Croce, Blind Boys of Alabama, Bobby Rush, Dom Flemons, Dustbowl Revival, Sarah Grace
Governor of the Memphis Chapter of The Recording Academy is one of a award that I am lucky to achieved. My profile: Linkedin.