At the moment, there is no shortage of music streaming services but Tidal and Amazon Music HD prove to be a cut above the rest. Both feature a wide range of benefits such as expansive song library, excellent sound quality, fast connection speed, etc. Still, as subscribing to one service is enough for most of the time, people must choose between Tidal and Amazon. If you want to know which one comes on top in Tidal Vs. Amazon Music HD, read to the end.
Introduction To The Two Services
Tidal
In case you don't know, Tidal was launched in 2014 by a Swedish public company named Aspiro. Back then, it was a branch of WiMP – a different streaming service of the same company – and only available in Norway, Sweden, Denmark, Germany and Poland. On October 28, 2014, Tidal became available in other territories such as the UK, the US, and Canada. In 2015, Aspiro was acquired by Jay-Z under Project Panther Bidco Ltd and a few months after that, the original Aspiro offices were shut down.
Six years later, the majority ownership of Tidal was transferred to Block, Inc while Jay-Z and the other artists remained as stakeholders. Following the change in ownership, Tidal received several modifications to enhance user experience and offer more financial support for artists. As of 2023, Tidal is available in 61 countries and owns a library of over 100 million songs. It is still a somewhat popular streaming service with roughly 4.2 million subscribers.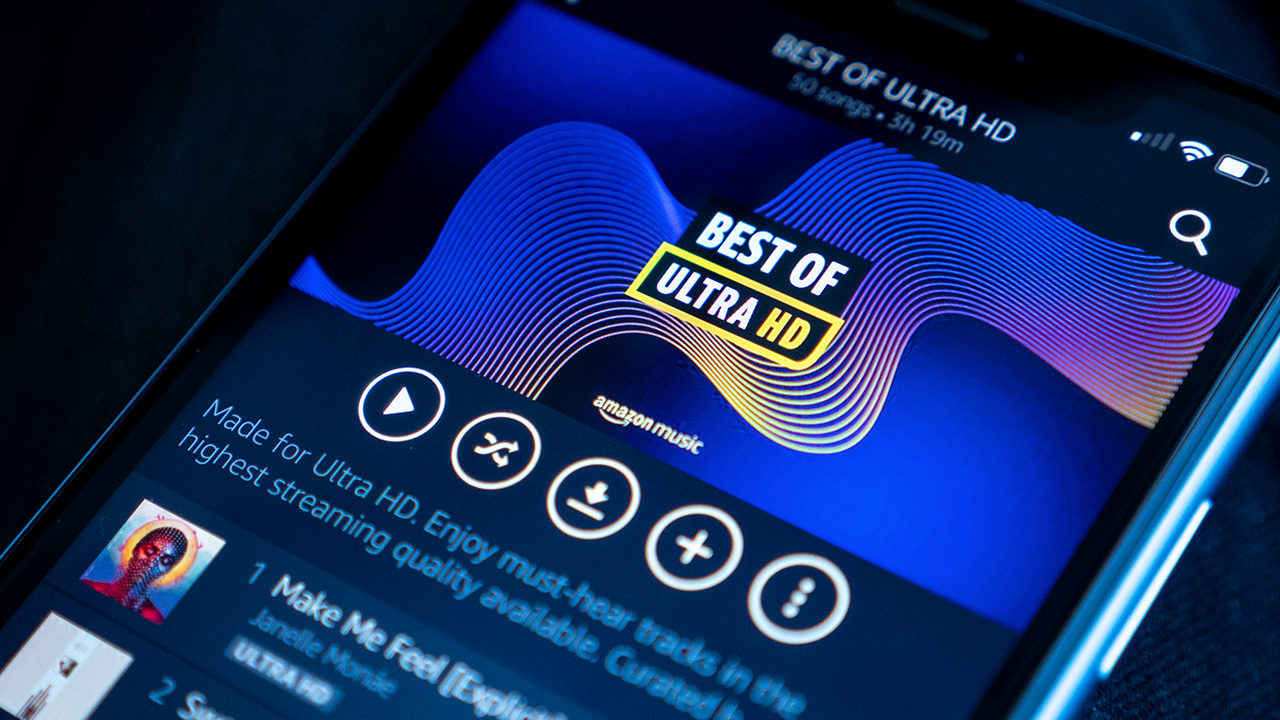 Amazon Music
At first, Amazon Music was known as Amazon MP3 and functioned as a digital music store. As its name suggests, it is owned by Amazon and allows users to purchase/download music. The public beta was launched in the US on September 25, 2007 and the last version was released shortly after that (January 2008). As time passed by, Amazon Music gradually became available in the UK, Germany, France, Austria, Switzerland and so on.
In 2011, thanks to Amazon Cloud Player, Amazon users were able to stream their purchased music online. Aside from that, the service massively expanded over the years as a result of Amazon Music Unlimited in 2016. Integration with Alexa was eventually introduced as well which enables hands-free playback control. Nowadays, Amazon Music is available in 50 countries, possesses a library of over 100 million songs and boasts over 82 million subscribers.
Tidal Vs. Amazon Music HD: Comparison
Quality
While it's not as popular as Amazon Music HD nowadays, Tidal is still one of the first music streaming services so its quality is solid. Once it comes to quality, Tidal and Amazon Music HD share a couple of similarities but differences also exist here and there.
Both have expansive music libraries of over 100 million songs and both can be accessed in over 50 countries. Noteworthily, Tidal provides lossless audio but it lags behind Amazon Music HD in terms of sheer HD quality sounds. In addition, Amazon Music HD allows users to listen to songs at 10 times the bitrate of standard-definition service. Needless to say, the quality of Amazon Music HD is superior to many of its contemporaries.
To put it plainly, the sound quality provided by Amazon Music HD is second to none. If you listen to Amazon Music HD using high-quality speakers or headphones, you will immediately feel the difference. Amazon Music HD is one of the fastest growing music services too so you don't have to worry about lack of support. That being said, Tidal does have some benefits that Amazon Music lacks.
Unlike Tidal, Amazon Music HD does not have any video and podcast content which gives Tidal an advantage. Also, since Tidal is partly owned by artists, it's able to grant users access to live concerts and exclusive artist streams.
Price
Tidal and Amazon Music HD have free plans which is a big plus you cannot spend too much money on streaming services. However, free plans come alongside ads and a lot of limitations such as Shuffle mode only.
All in all Amazon Music is kind of expensive and discounts for users are few and far between. The subscription fee is $9.99/month for Amazon Prime members and $10.99/month if you don't have Prime. But there is a silver lining: if you have Amazon Prime, you should be able to get various deals that greatly benefit you outside the streaming service.
In the case of Tidal, its HiFi's pricing isn't really any better: its fees are $9.99/month for individual subscriptions and $14.99/month for family subscriptions. However, Tidal does offer good discount deals quite often so in reality, you may not need to pay the full price most of the time.
| | | |
| --- | --- | --- |
| | Tidal | Amazon Music HD |
| Library | Over 100 million songs | Over 100 million songs |
| Quality | Good, lossless audio | Excellent, 10x the bitrate of standard streaming services |
| Price | $9.99/month for individuals and $14.99/month for families | $9.99/month with Amazon Prime and  $10.99/month without Prime |
| Video and podcast content | Live concerts and exclusive artist streams | None |
| Discounts and deals | Often | Rarely but users can benefit from Prime |
Hi music fan! I am Jeff. Hope that you enjoy some stuff I shared here in my personal blog.
About myself, Currently I am  in charging as Artist Manager/Music Supervisor at 72 Music Management. I did managed album to Grammy Award in 2017 with 7 Nominations from 2014-2020 and had the opportunities to work with : A.J. Croce, Blind Boys of Alabama, Bobby Rush, Dom Flemons, Dustbowl Revival, Sarah Grace
Governor of the Memphis Chapter of The Recording Academy is one of a award that I am lucky to achieved.